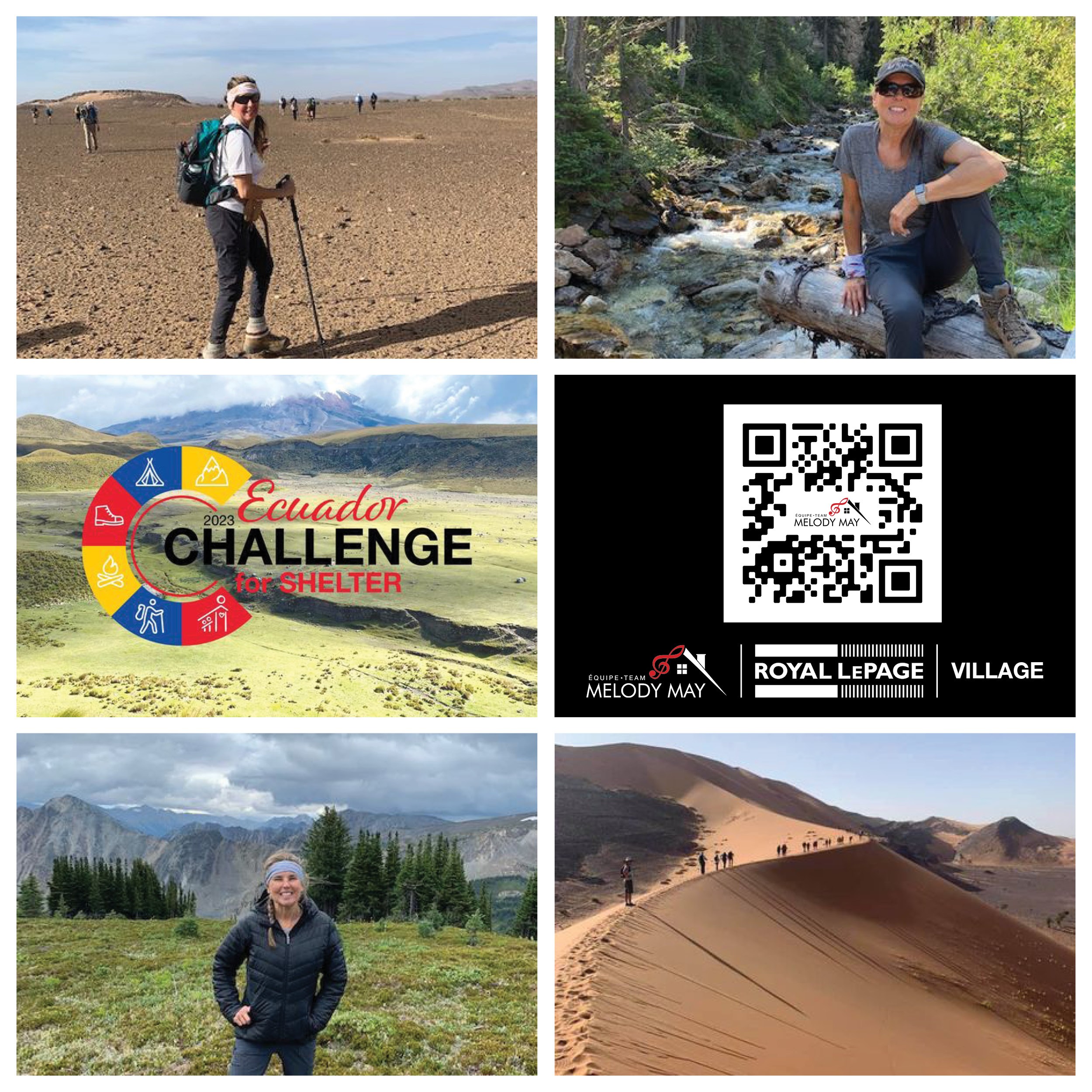 Announcement | 2023 Ecuador Challenge For Shelter
I've been selected to participate in yet another challenge of a lifetime! I will be joining fellow Royal LePager's across the nation for our 2023 Royal LePage Shelter Foundation Trek this coming November.
This time we will be headed to Ecuador to trek high in the Andes Mountains towards one of the highest active volcanoes in the world! During this high-altitude adventure, I will be hiking long days across varied terrain in unpredictable mountain weather. I'll be camping in a tent and going without cell service, electricity, bathroom facilities and other comforts of home. This trek will not be easy but it will be immensely worthwhile as I raise funds to support the Refuge pour les femmes de l'Ouest de l'île/West Island Women's Shelter and Hébergement La Passerelle as well as a portion of the funds that will go toward domestic violence prevention programs in the schools.
This is my 3rd adventure as I have been blessed to have trekked the Sahara Desert in 2019 and The Purcell Mountain Range in B.C. in 2021. I can't express enough the gratitude I have for all those that supported me in my efforts during these last two treks.\
I am fully covering my travel and trekking expenses so 100% of your generous donation goes straight to the cause with no overhead fees. I've set a lofty goal of $15,000 this time around and I'm confident that together, WE WILL DO THIS !! 

Please follow the link to my fundraising page to support me on this trek! CLICK HERE TO SUPPORT
or follow to my fundraising page https://www.melodymay.ca/fundraiser/ecuador-2023


 
Featured Listings
$355,000
627 Rue Robert-Élie Laval (Laval-des-Rapides), QC
Listing # 24216064
$649,000
141 Malcolm Circle Dorval, QC
Listing # 17972301
$354,000
1165 Rue Wellington Montréal (Le Sud-Ouest), QC
Listing # 21155488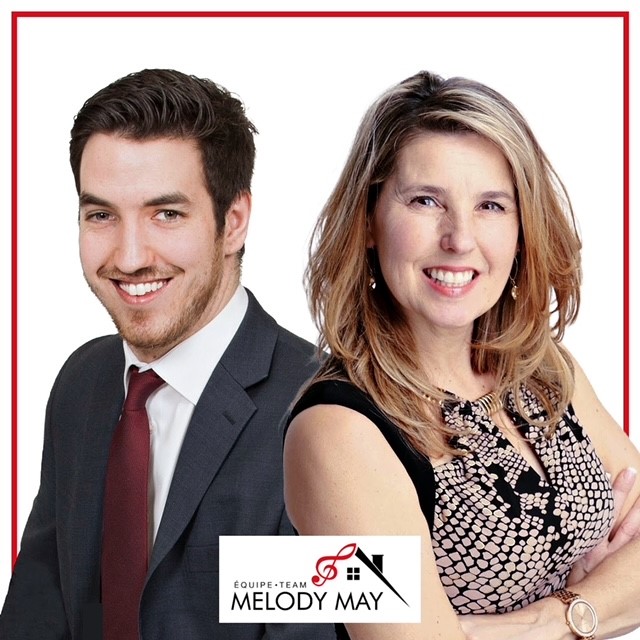 Melody May
Residential and Commercial Real Estate Broker
Mobile: 514.296.0868
Phone: 514.694.2121
Email
Take advantage of our momentum!

For most, buying or selling a home will probably be the single largest investment decision that you will ever have to make. This is not a decision to be taken lightly, and certainly not a responsibility to entrust with just anyone!

Team Melody May has you covered from start to finish. We deliver an expert, dynamic, elevated and full-service experience to ensure you have peace of mind and feel taken care of every step of the way. Our clients deserve the very best.

Based in Pointe-Claire in the heart of the West Island, we proudly serve the greater Montreal area at large. From Montérégie-Ouest to le Sud-Ouest, Ville Saint-Laurent to Griffintown, the West Island to the East End, and everywhere in between!

Our team has the resources necessary to properly represent your interests, encourage plenty of activity on your property, and find your dream home in 2022:
Expert knowledge of a rapidly-evolving real estate market
A dedicated marketing focus on promoting your home extensively online and on social media to ensure quick and desirable results
High-quality photographs and videos to showcase your home in the best possible light
Professional advice regarding minor home improvements or staging
Constant communication - you are always in the know
First-class client care

Over 80% of our business comes from repeat clients and referrals. It's a testament to the full-service and shareable experience that we provide and pride ourselves on. Whether you're a young family looking to put down roots in the suburbs, a first-time buyer with eyes on a place downtown, or empty-nesters looking to downsize...Team Melody May would like to apply for the job as your real estate brokers!

We're excited to get started and we hope you are too!!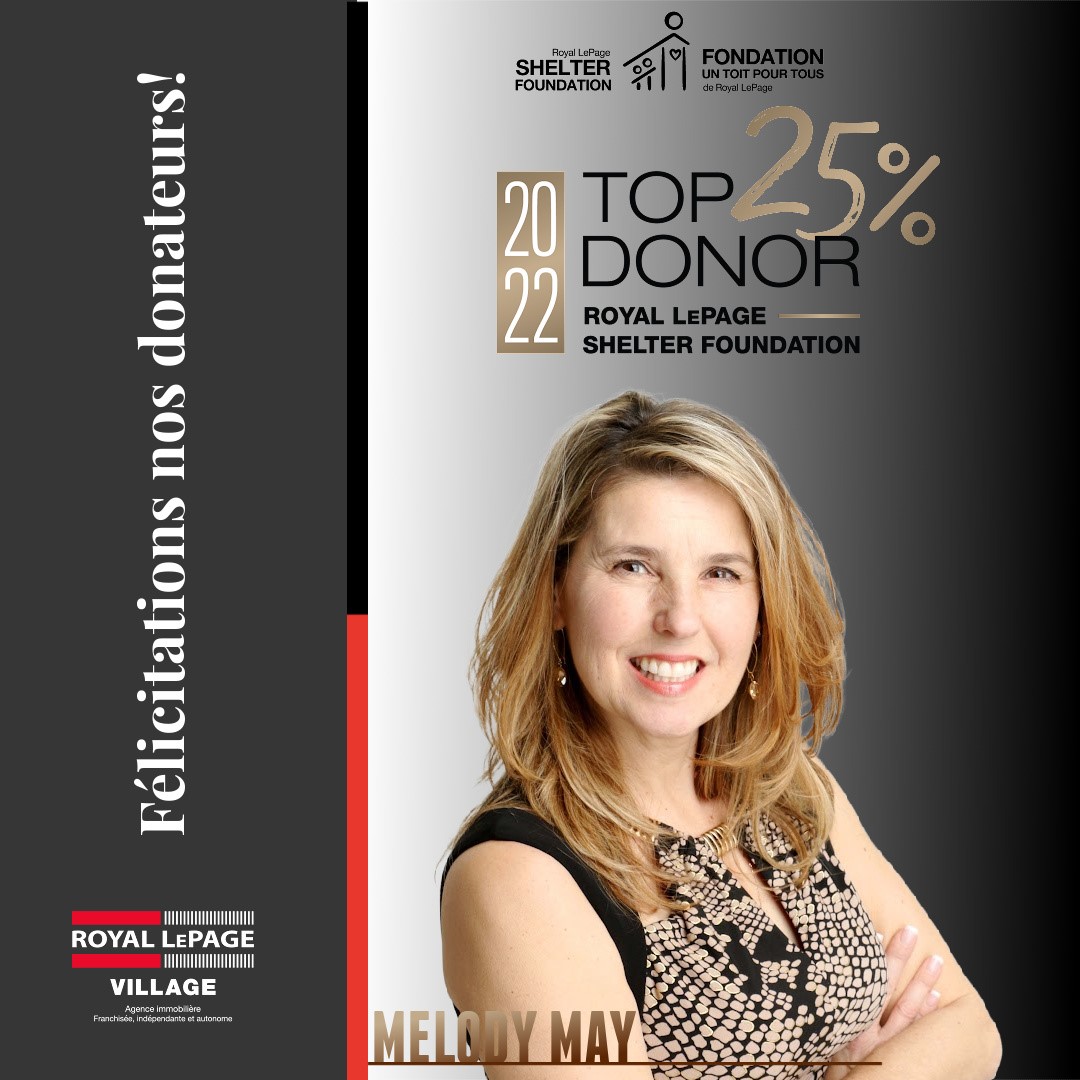 I'm thrilled to announce that I've been named a Royal LePage Shelter Foundation Top 25% donor for 2022! It gives me great pleasure to contribute to the foundation and help them in their efforts to support women's shelters and those fleeing domestic violence in Canada.
RLP Shelter Foundation has raised $41 million dollars since 1998. In 2022, $3.25 million was raised to help women's shelters across Canada and prevention programs to stop domestic violence. ⁠

Melody May
 
SPECIAL CLIENTS | Congratulations Daniel and Mireille on the closing of the sale of your home.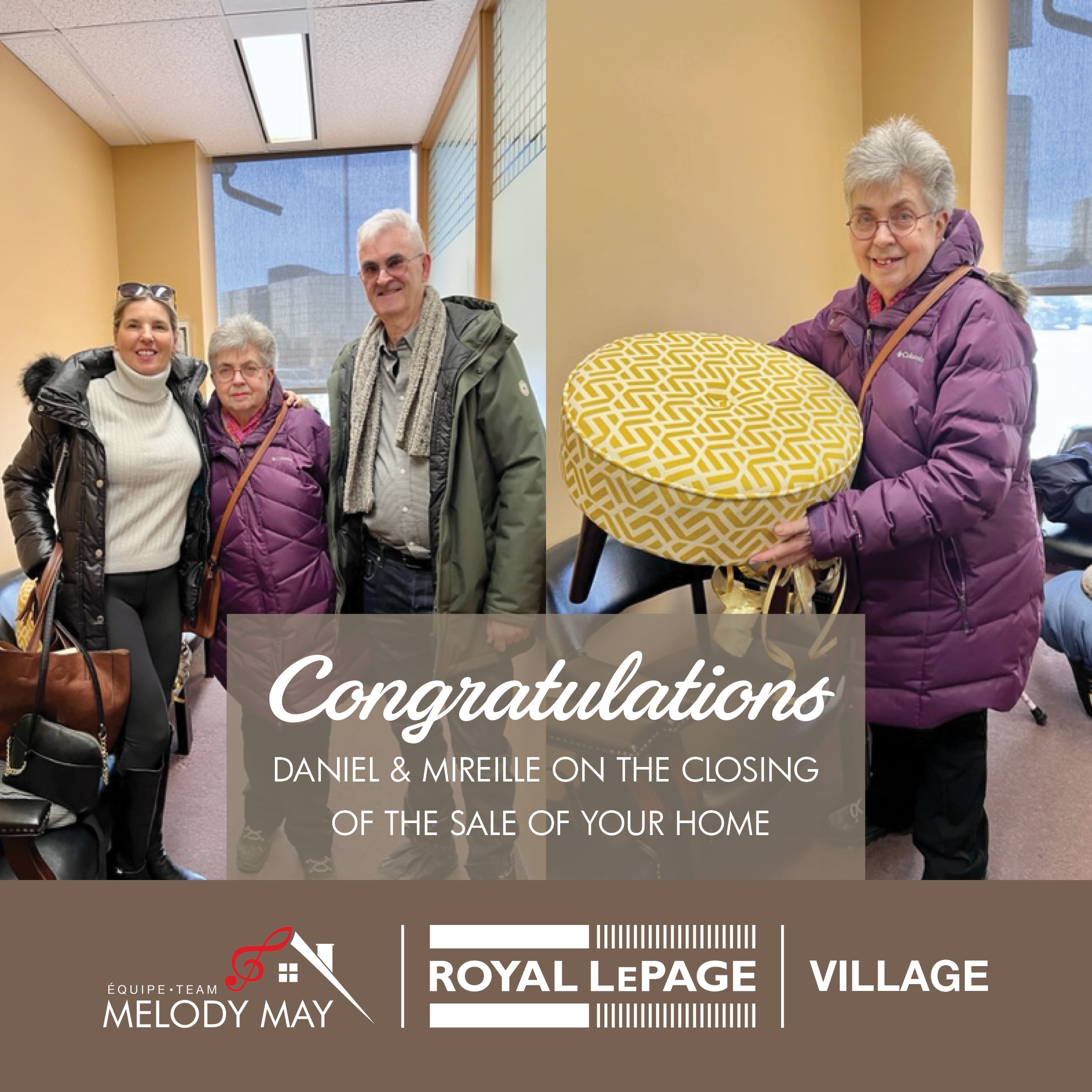 Upon reflection, I realized that this is the 10th transaction associated with the two of you over the years. From selling your Mother's home to selling your daughter a home, and everything in between, I can't begin to put into words how grateful I am for incredible clients like yourselves.

When I first went into real estate 20 years ago, I recall my mentor telling me that when building our client relationships, what we wanted to create was a raving fan; 
well the two of you far exceed "raving fans". 

My success is attributable to people like yourselves, that appreciate the extra distance I'll go, and are so willing to refer me. Thank you both so very much for your
loyalty, respect and kindness over the years. May you both enjoy every single day in your new home.

Melody May 
 
Contact Us
We are here to help with all your real estate needs and questions: Let us know what's on your mind or what you're looking for...you can also interact with us on social media!
Find out what your home is worth
For most people, their house is their single biggest investment. Find out how much your investment is worth with a no-obligation market valuation.
Neighbourhood Watch
Be the first to know when properties in your neighbourhood hit the market. Keep in touch with your local listings.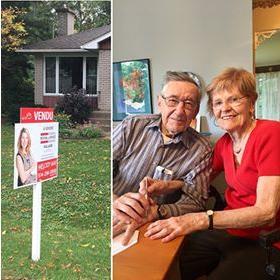 Congratulations Mr. & Mrs. Baker!


Looking to buy, sell or rent? Give us a call at 514-296-0868 and click here to check out our listings! 
For testimonials: https://melodymay.ca/testimonials
THANK-YOU for supporting our 2nd annual Car Wash for Shelter!
We're proud to have raised $3070.00 for our community
We had tons of fun at our Car Wash for Shelter and we're so grateful for everyone who stopped by and supported our event. From the incredible volunteers who gave their time and repped our event with so much energy, to the wonderful sponsors who helped us make a significant statement for our community, and all of our colleagues, friends and family for turning up rain or shine. It takes a village, and none of this could have been possible without you! See you next year!!

We're so proud to announce that our fundraising campaign raised $3070 for the West Island Women's Shelter and Royal LePage Shelter Foundation! Thank you again to everyone who helped us make this important statement in support of victims of domestic violence in our community.

Special thanks to John Gray Moving, Nick Izzo (TD Canada), Toby Thériault (Inspec-Thor), Normand Jean (Arpentage Optimum), and Chantal Joanis (Notary) for sponsoring our event!!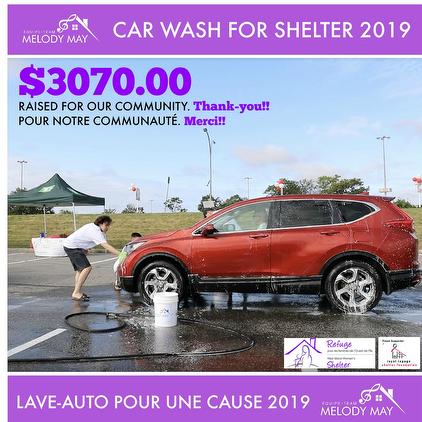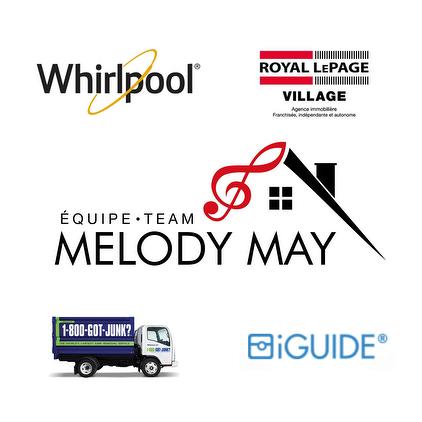 The Team Melody May ADVANTAGE
Providing you with more value!
As participating Royal LePage brokers, our team is thrilled and well-positioned to provide our clients with even more value to complement our full-service offering!

To learn more about our exciting promotions, including cool partnerships with Whirlpool and 1-800-Got-Junk, and our incredible i-Guide virtual tour technology, click here.
Learn more about our promotions
What fellow brokers are saying...
Derek McEwen, Storm Realty: "An amazing broker that goes the extra mile for her clients.  I had the chance to meet Melody when she listed my mother's house in the West-Island of Montreal area, and I was truly impressed."

Alberto di Cesare, Remax Royal Jordan: "You are definitely a real PRO!! Just love the way you work, wish there were more Melody May(s) out there!"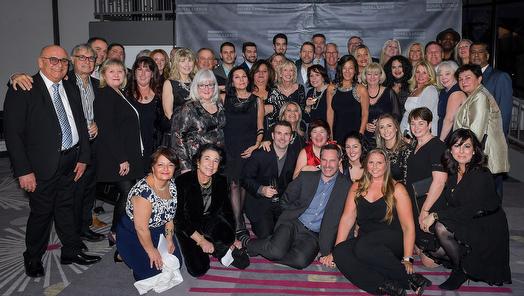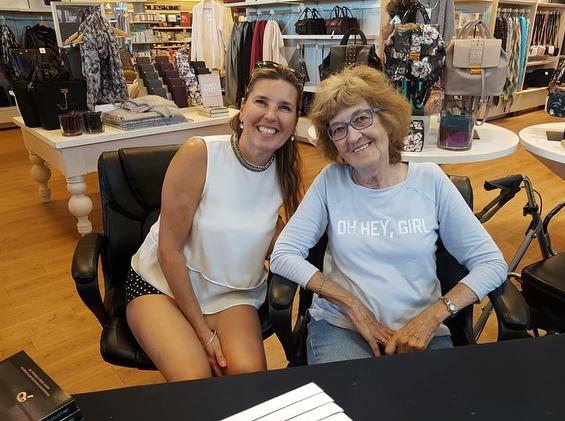 MARRIAGE OF DECEIT - By: Ann Augustine
Partial proceeds to women's shelters in and around Montreal
Hi everyone! Kindly support Melody's friend Wendy in her efforts to promote her mother Ann Augustine's courageous autobiography "Marriage of Deceit", with partial proceeds going to women's shelters in and around Montreal. The hope is that this tremendously personal story will help raise awareness about the horrors of conjugal violence and empower women to get out of toxic and abusive relationships.
Please check out the family's website for the book (and Facebook page Marriage Of Deceit) and consider buying a copy this holiday season: https://marriageofdeceit.wordpress.com
Did you know?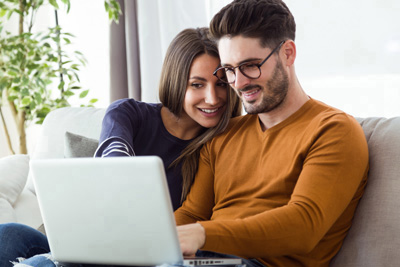 Secrets of Savvy Househunters
Experienced home buyers know just what to look for in a property. Here are some great tips for a smooth search. More…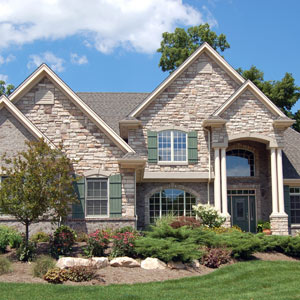 First Time Buyers Information
Buy smart with a step-by-step first-time buyers guide to figuring out how much you can afford, finding the right home, making an offer, and more. More…
First Time Sellers Information - Staging
Want buyers to see how ideal your home is for them? Simply follow the guidelines that successful home staging consultants use to make properties even more attractive. More…