Moving Checklist/Timeline
Get organized early: Create a weekly countdown list for the 30-60 days prior to your move...

- Seize this opportunity to purge through your stuff: Organize, donate, sell online, hold a garage sale, or simply throw away in the trash!

- Any unwanted household items/furniture not accompanying you to your new place should be put up for sale no later than 6 weeks prior to your move

- Change your address at least 2 weeks prior to your move: Notify post office, telephone/TV/internet, insurance, banks, credit card company, vehicle/driver's licence, hydro/energy company, newspaper, sports teams, etc.

- Obtain medical, dental, veterinarian records
- Have utilities, appliances, telephones disconnected and re-connected
- Give away frozen foods or pack them into a cooler
- Discard flammables, aerosols, propane, and drain fuel from lawnmower
- Find pet sitter for the day you are moving

- Prepare a moving day kit of essentials: Cleaning supplies, light bulbs, toilet paper, garbage bags, paper towels
- Include in your moving day kit basic tools that may be required for assembling beds, hanging pictures, etc. (screwdrivers, hammer, exact-o knife, small nails, screws)

- Delay new deliveries to better focus your attention on unpacking your current stuff

DAY BEFORE: Last minute tips - Use drawers as boxes, pack suitcases, pack dishes except what you need, disconnect stereo and computers (label wires), water or give away plants, leave fridge plugged in for as long as possible

**99% of packing should be done the night before moving, take a breather and go out for dinner**

MOVING DAY: Disassemble beds and collapse frames, disconnect appliances, pack goods you will need first (hand tools, cleaning supplies, shower curtains, towels, toiletries, alarm clock, coffee maker, telephone, remote controls), make arrangements for babysitter/petsitter.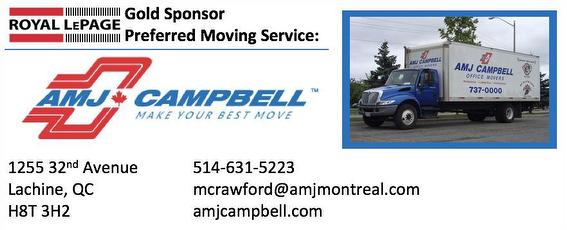 Miscellaneous Packing Tips
- Pack an overnight bag for yourself containing essentials (change of clothes, toiletries, valuables, etc.)
- Pack items you will need first in a clear plastic bag (box cutter, paper towels, garbage bags, utensils, cookware, power bars, phone chargers, toilet paper, tools)
- Keep sandwich bags handy for holding curtain rods, cords, screws, etc.
- Take a photo of how your electronics are connected so re-assembly is easy
- Colour code box labels by room
- Number your boxes 
- Take inventory of what should be in each box
The Moving Decision: Hire Pros or DIY?
Here are some questions that will help you figure out your best option:

1) How much do you want to spend?
DIY: More affordable
Hiring Movers: Time-efficient

2) How much time do you have?
Consider the amount of work involved in a move:
Packing --> renting/loading truck --> driving to your new place --> unloading/returning truck --> unpacking

Moving can be an exhausting process, so hiring movers to take some of that stress off your shoulders (literally!) might be worth the extra cost. But with the right mindset, a couple of willing friends - and plenty of snacks - DIY is definitely possible!

3) How far are you moving?
Factor in the cost of gas and remember that truck rental companies charge more for one-way rentals.

4) How much stuff do you have?
​Opting for a DIY move is much easier to digest when all your possessions can fit inside a pickup truck or van.  If you require a truck, professional movers might be your best bet.

Pros and Cons: DIY vs. Hiring Movers

Do It Yourself

Pros:
- Most affordable option, especially for smaller moves.
Cons:
- DIY doesn't mean free! Be prepared to spend money on vehicle rental, gas, and food & drinks for your helpers...
- Much more labour-intensive 
- Requires friends, family, neighbours to help you out
- If items get broken during the move, you or your insurance company will be on the hook for it

Hiring Professional Movers

A) Full-Serve (Movers pack, load, drive, and unload at your new home)

Pros:
- EASY. Movers do all the work for you and save both time and hassle
- Movers' insurance will take care of anything damaged during the move (Read fine print: Please assure that the moving company you hire has insurance!)
Cons:
- Most expensive option
- Having other people pack your stuff can feel invasive
- You don't get a chance to purge your stuff that you don't want to haul to your new place.

B) You pack, they load and move

Pros:
- No heavy lifting
- Movers' insurance will take care of anything damaged during the move (Please assure that the moving company you hire has insurance!)
Cons:
- Still more expensive than DIY

C) You pack AND load, they deliver (moving company drops off a container, you load it, movers deliver it to your new place, you unload it yourself)

Pros:
- Comfort of knowing you're packing/unpacking your own belongings
- No need to worry about driving a big truck
- You can load/unload over several days at your own pace and leisure
- Great option for people living in small spaces
Cons:
- Labour-intensive on your end, almost as much work as DIY
- You have a container in your driveway/front lawn for several days, which may annoy your neighbours or alert others you are moving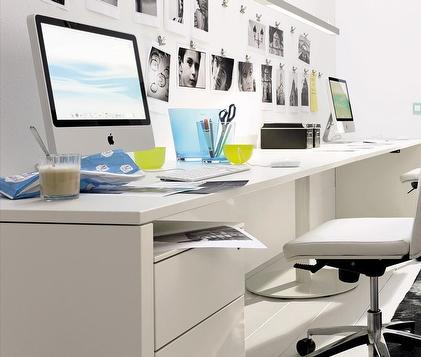 Protect Your Valuables - Back Up Your Computers!
1) Back up your software and data files (take with you or send to destination via insured mail)
2) Park your hard drive. Simply turning off power for newer computers will ensure this.
3) Insert a disk-shaped piece of cardboard or an old disk into disk drive to ensure careful transport.
4) Unhook cables/power cords, indicate their positions for easy set-up, pack with manuals and software.
5) Use only static-free packing materials like clean, wadded unprinted newspaper.
6) Create a base layer of un-wadded unprinted newspaper and place your computer on top of it, surround sides and top with more newspaper until packed, seal carton with tape.
7) Remove all ink cartridges from the printer.
Need more information about your moving options?

Don't hesitate to call Melody and our team, we'll be more than happy to provide you with packing ideas, moving solutions and recommendations for proven, dependable truck rentals and moving companies! Give us a call today at 514-296-0868.