Is It OK To Sell Your Home In Winter ?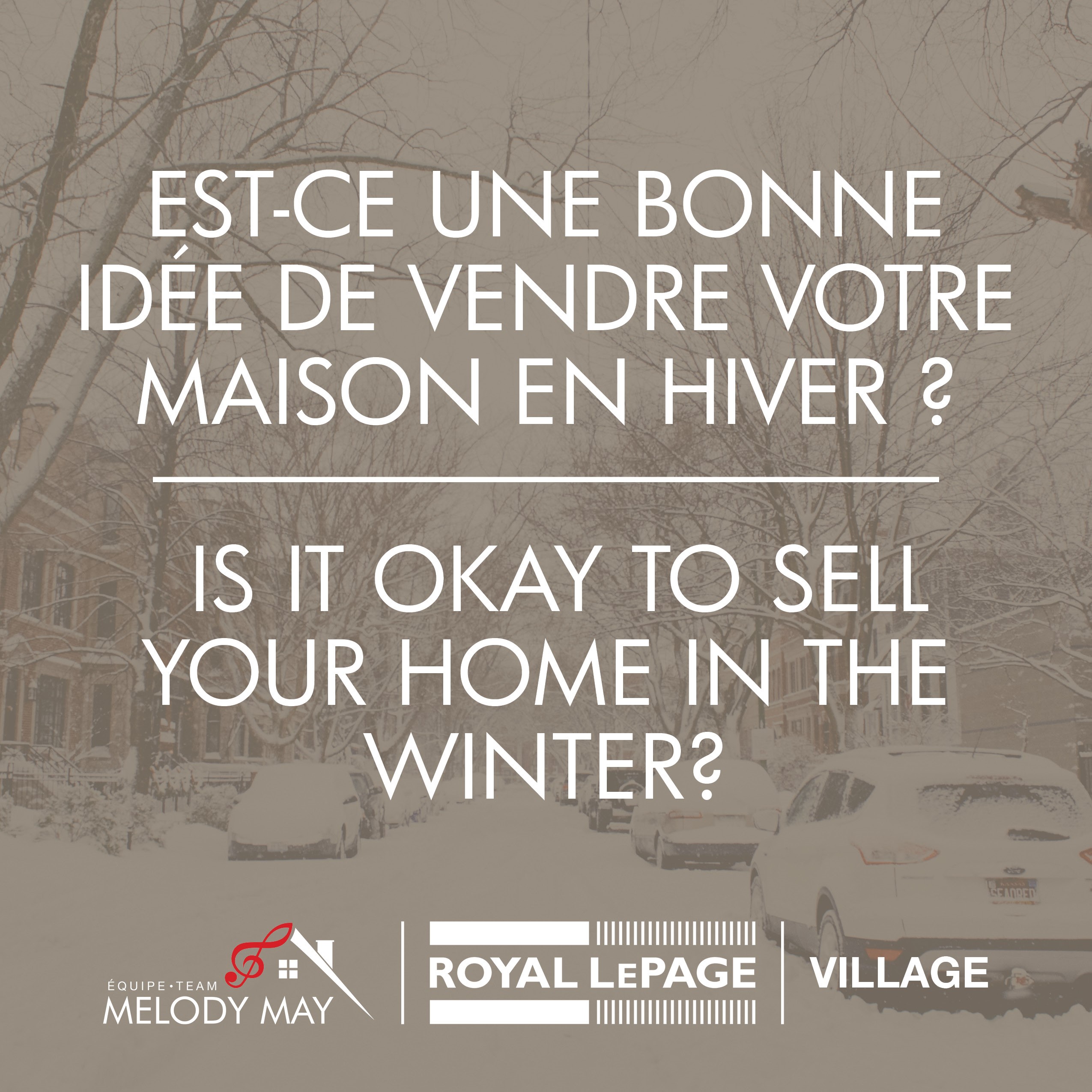 Is it OK to sell your home in winter?

The Pro's of selling your home in the winter:

The winter months may result in fewer visits, but the good news is that these are likely to be more serious prospects – winter separates the "tire kickers" from the motivated buyers 
 Fewer houses are listed in the winter months which means your home will have less competition; Less competition means that any advertising that your broker does will have a greater chance of being seen and not lost in a sea of options. 
 Closings might be completed quicker as inspections, legal documentation and mortgage brokers will not have the volume they have in the spring and summer months. 
 If your home is energy efficient, there is no better time to demonstrate this than in the winter.  This is an excellent selling feature.  So are fireplaces so light them up during the visits. 
According to industry stats, the top months of the year where homes sell above asking price are January and February. 

The Cons of selling your home in the winter 
 
Fewer buyers may mean less of a chance of a bidding war unless you are lucky to have more than one motivated buyer at the same time. 
 
Given that there usually are fewer buyers, there is a chance that your home will be on the market for a longer period of time. 
 
If your home is not energy efficient a good home inspector might see those icicles as a sign your house has poor insulation, giving the buyers a reason to lower the price. 
 
Pests such as mice like to seek warmth in the winter so if you have unseen foundation issues an inspector might find droppings leading to the buyers reducing their offer or worse, pulling out completely. 
 
If you sell your home and one of the conditions is to vacate as quickly as possible you might find yourself having to move in a snowstorm, freezing rain, frigid temperatures which can be difficult. 
 
The conclusion is that there really is no reason to wait for spring or summer to sell your home as each season has its pros and cons.  A buyer who needs a home and falls in love with yours will do so in cold of winter or during the humid days of July.  The best thing you can do is contact a broker and discuss your options so they can advise you accordingly.