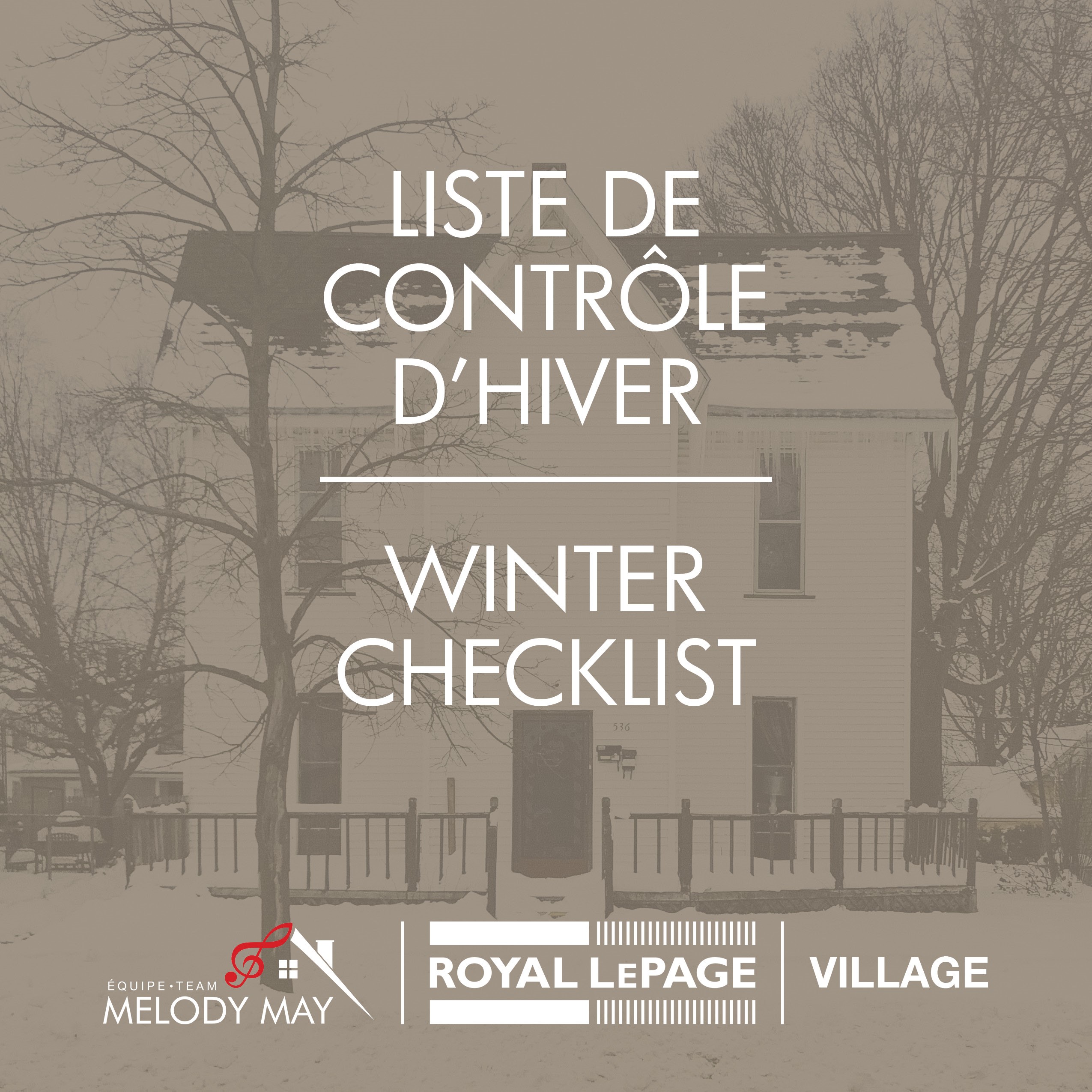 THE WINTER CHECKLIST
You have long taken down the tree and put away the decorations - now is a great time to prepare your house for the long, cold days of winter.
Here are 3 helpful tips for the next 90 days: 
 
Make your space cozy and warm 
Check devices and batteries 
Prepare for the worst (just in case)  
MAKE YOUR SPACE COZY & WARM
Unless you are an avid winter sportsperson, winter can be a real bummer and make you blue - winter depression is not "fake news".  There are a few little things you can do to make your mood a little brighter as you snuggle indoors.   
Throw blankets and pillows are an inexpensive way to brighten up your rooms.  Make sure to buy bright coloured ones; the fluffier the better.  The blankets should also be nice and thick to give you that extra bit of warmth as you watch TV or read a book.     
The aromatic smell of mahogany teakwood (think Bath & Body Works), vanilla or evergreen candles will also help turn that winter frown upside down.  Studies show that, just like a happy song can bring on a smile, so can the perfect scent - Find yours and treat yourself to it often.   
Nothing says cozy more than a fireplace.  If you don't have one, there are inexpensive options on Amazon for less than $150.  This added with your throw pillows, blankets and scented candles can really make a difference as you wait for spring to arrive.   
CHECK DEVICES & BATTERIES 
As our weather gets more extreme, the chance of ice storms and power outages are greatly increased - Be prepared and reduce the stress of such a situation.  Check to make sure you have all the right number of batteries for flashlights, radios, and other emergency gear.    
Emergency items to have on hand: 
Bottled water (7-10 days' worth) 
Canned food 
Flashlights & chargers 
Radios 
First aid kit 
Make sure all your smoke detectors are working, especially if you have a fireplace.  If you have a medical condition that requires a machine, make sure to have a back-up power supply for a minimum of 7 days.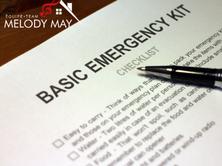 LISTE DE CONTRÔLE D' HIVER | Le moment est venu de démonter l'arbre de Noël et ranger vos décorations.
C'est un moment idéal pour préparer votre maison pour les journées longues et froides hivernales à venir.
Voici 3 choses qui peuvent vous aider pendant les 90 prochains jours :
 
1. Rendez votre espace confortable et chaleureux
2. Vérifiez les appareils et les piles
3. Préparez-vous au pire (juste au cas où)
 
RENDEZ VOTRE ESPACE PLUS CHALEUREUX
 
À moins que vous ne soyez un passionné de sports d'hiver, ça pourrait être déprimant - La dépression hivernale n'est pas imaginaire. Il y a des choses simples que vous pouvez faire pour ''booster'' votre humeur en attendant du temps plus agréable.
 
Égayer votre espace de vie en ajoutant des couvertures et des oreillers doux et confotrables, C'est un moyen peu coûteux d'amener de la chaleur et du confort lorsque vous regardez la télévision ou lisez. Des couleurs vives ont tendance à nous rendre plus heureux.
 
Des bougies au parfum du bois de teck, d'acajou (pensez à Bath & Body Works), de la vanille ou au pin peuvent aussi vous apporter un sourire et une sensation de calme. Des études montrent qu'une chanson joyeuse peut nous rendre heureux et notre arome préféré peut aussi avoir le même effet. Trouvez le vôtre.
 
Rien ne dit plus confortable qu'un feu de foyer. Si vous n'en avez pas, vous n'avez qu'en trouver des alternatives (électriques ou autre) pour moins de 150 $ sur Amazon !  Ajouté à vos coussins, couvertures et bougies parfumées, un foyer peut vraiment rendre des moments plus agréables en attendant le printemps.
 
VÉRIFIER LES APPAREILS ET LES PILES
 
Avec des conditions météorologiques plus extrêmes, les risques de tempêtes de verglas et de pannes de courant augmentent.  Soyez prêt et réduisez le stress d'une telle situation. Assurez-vous d'avoir le bon nombre de piles pour les lampes de poche, les radios et autres équipements d'urgence.
 
Assurez-vous d'avoir ces items d'urgence : 
 
de l'eau en bouteille (assez pour 7 à 10 jours)
Nourriture en conserve
Lampes de poche
Radios
Trousse de premiers soins
Assurez-vous que tous vos détecteurs de fumée fonctionnent, surtout si vous avez un foyer. Si vous avez une condition médicale qui nécessitent une machine, assurez-vous d'avoir une alimentation électrique de secours qui durera au moins 7 jours.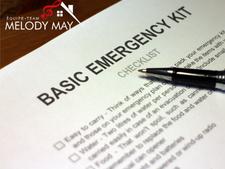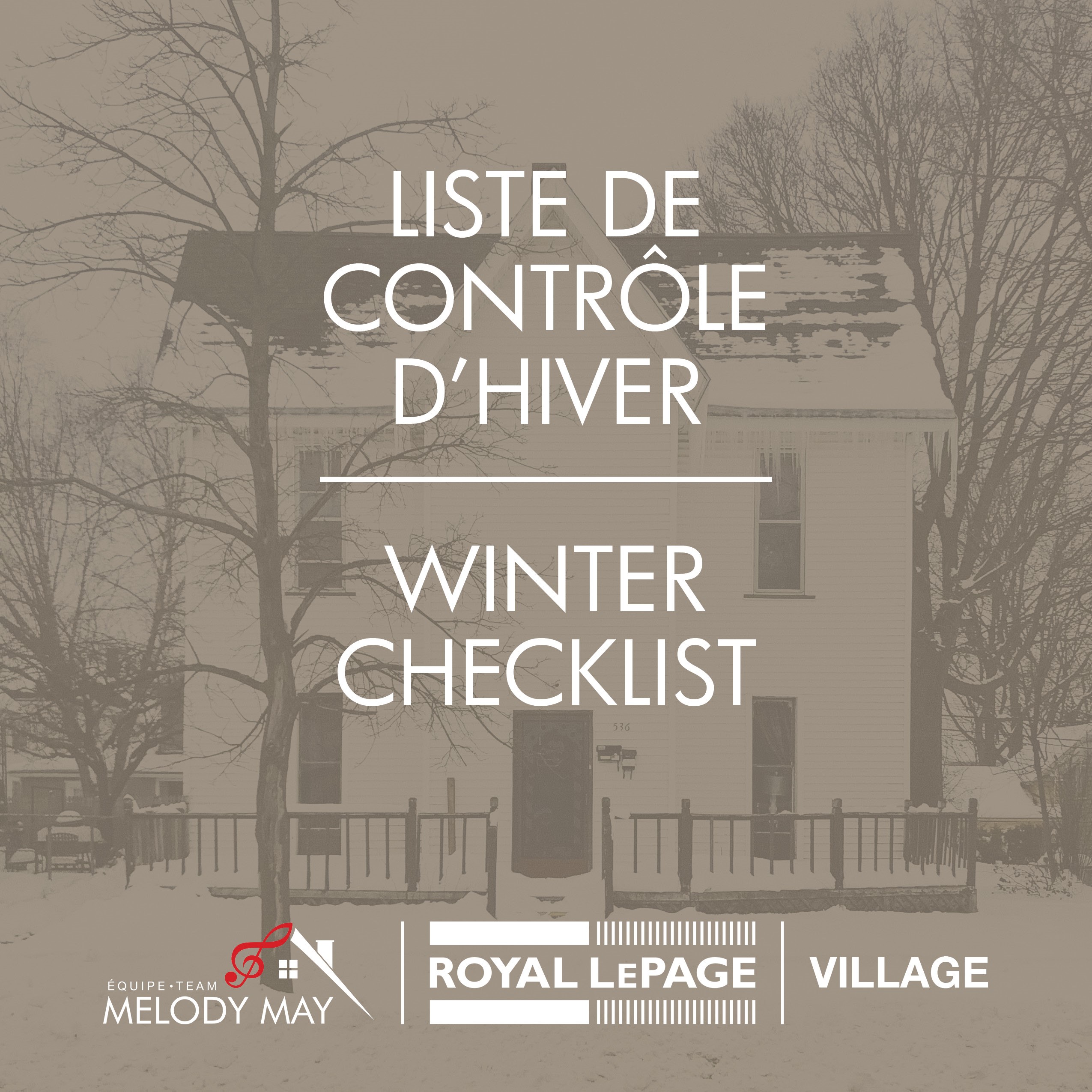 For my opinions on the local real estate market and lots of helpful tips for home buyers and sellers, please visit my blog. I value your feedback and your input, so please feel free to comment on my blog posts.