Essential Documents for Selling Your Home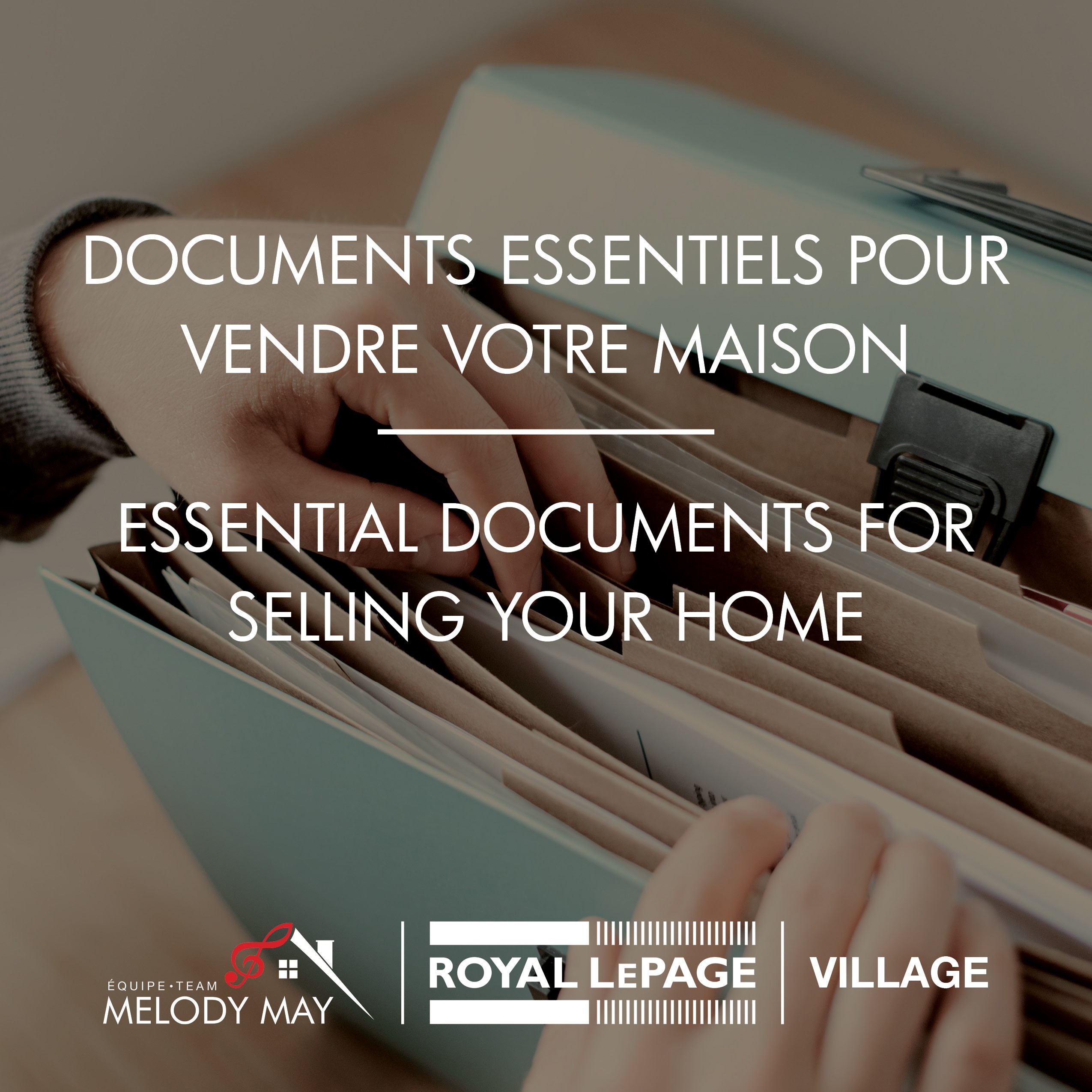 Selling a house is a significant undertaking that requires careful planning and preparation. In Canada, it is essential to gather and organize all the necessary documents to streamline the selling process and ensure a smooth transaction. By having these essential documents readily available, you can present potential buyers and legal representatives with accurate and up-to-date information, instilling confidence and trust throughout the selling process.
Property Deed or Title: The property deed or title is a crucial document that establishes your ownership of the property. It contains important details such as the legal description, property boundaries, and any registered encumbrances or liens on the property. Ensure you have a copy of the most recent deed/title for the house.
Survey or Site Plan: Having a survey or site plan can provide prospective buyers with a clear understanding of the property's boundaries, easements, and other significant features. This document helps prevent any misunderstandings regarding property lines and can expedite the negotiation process.
Property Assessment and Tax Information: Obtain the most recent property assessment and tax information from your municipality or local tax authority. These documents outline the assessed value of your property, any applicable property taxes, and outstanding tax payments. Buyers often request this information to gauge potential tax obligations.
Home Inspection Reports: Having a recent home inspection report can give buyers confidence in the condition of your property. If you have conducted a professional inspection, make sure to keep a copy of the report. Highlight any repairs or renovations you have made based on the recommendations to demonstrate your property's value and maintenance history.
Utility Bills and Service Contracts: Collect copies of recent utility bills, including electricity, gas, water, and sewage, to provide buyers with an idea of average monthly costs. Additionally, gather any active service contracts for systems such as HVAC, security, or appliances, as these can be valuable selling points.
Mortgage and Loan Information: Compile your mortgage and loan documents, including the current outstanding balance, interest rates, and any prepayment penalties. These details are crucial for determining the net proceeds from the sale and facilitating a smooth transaction with your mortgage lender.
Insurance Policies: Maintain copies of your homeowner's insurance policy and any other relevant insurance documents. These papers provide buyers with important information about the property's coverage, ensuring a seamless transition of insurance responsibilities.
Renovation and Permit Documentation: If you have made significant renovations or obtained building permits for your property, gather the associated documents. This includes architectural plans, permits, invoices, and receipts. Such documentation demonstrates compliance with building codes and may enhance the perceived value of your property.
Preparing and organizing the necessary documents is a critical step when selling your house in Canada. By having these essential documents readily available, you can provide potential buyers with a comprehensive view of your property and demonstrate your commitment to a transparent and smooth transaction. Be proactive in gathering and organizing these documents to facilitate a successful sale and instill confidence in prospective buyers. Remember, consulting with a real estate professional or legal advisor can further guide you through the process and ensure compliance with local regulations.
Please reach out to me for more questions on this...and let me help you SELL YOUR HOME!
Melody May 
melodymay@royallepage.ca