Our Promotions - Get more value with Team Melody May!

Whirlpool Canada REALTOR Program
Royal LePage is now a participant in the Whirlpool Central Promotional Code Program. As participating Royal LePage brokers, we can register you to receive a promo code with Whirlpool and claim a prepaid Visa card for up to $1,600 for your large and small appliance purchases!

Let us sign you up today for this awesome promotion!
For full terms and offer details, check out: https://whirlpoolcentral.ca/royallepage/offer-terms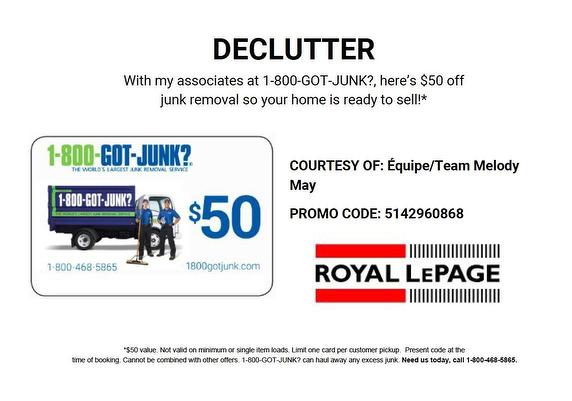 1-800-GOT-JUNK?
Need to declutter before or after a move? 1-800-GOT-JUNK? is a full-service junk removal company that handles the tough stuff - and ensures that all junk is recycled, donated, or otherwise disposed of responsibly. 

Use the PROMO code 5142960868 and get $50 off your total!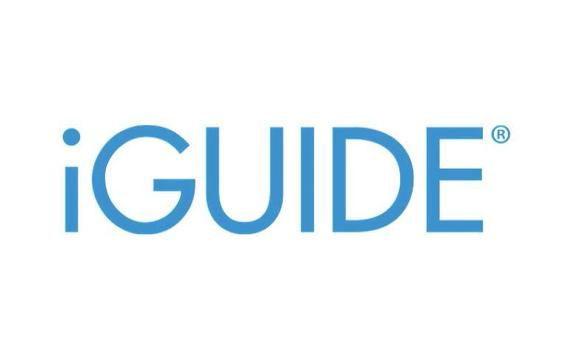 iGUIDE: 3D Virtual Tours
(Check out and be amazed by the video below!)
iGUIDE is an innovative and immersive listing platform that helps us to present your home in the best possible light and easily share the information that buyers are looking for when searching for a home.

We're talking about an immersive and sharable 3D and 360-degree property tour, quality floor plans, reliable floor details and room dimensions, neighbourhood details, professional real estate photo and video integration, and broker contact info. Measure live and on-screen to see how your furniture will fit and what renovations might cost! 

Ask us about ordering an iGUIDE for your listing today!