7 Hidden Storage Ideas for Combating Clutter
The lack of storage space in most abodes is a common problem that most of us face from time to time. The good news is, it possible to whip up more storage space seemingly from thin air. The following ideas share ways to conceal your things, so vertical surfaces like floors and countertops remain clutter-free.
kkk
1. Secret Spice Rack Behind a Backsplash
Kitchens are one of those spaces in a home that can quickly get cluttered. Behind this gorgeous sliding marble backsplash is a hidden spice rack. Inspired by Christopher Peacock.
kkk
2. Get the Junk in Your Garage Beautifully Organized
Many garages often become a haven of junk. Get things under control using inexpensive shelving and storage boxes from a local big box store. The results will be a garage that looks neat, organized, and even more welcoming.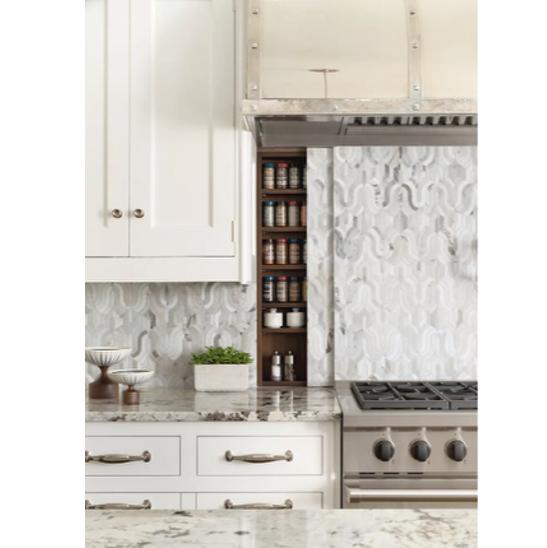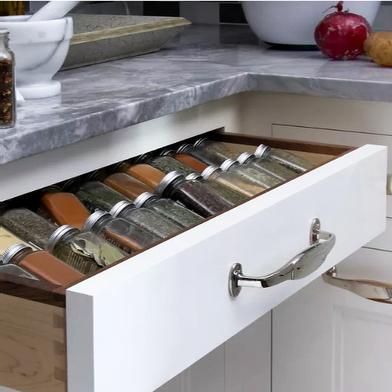 3. Take the Junk Out of Your Kitchen Junk Drawer
If your kitchen junk drawer is literally filled with stuff you never use, consider putting it to good use. This custom-built kitchen by Christopher Peacock features a convenient spice rack. What we love best about this idea it makes seeing what you have on hand incredibly easy.
kkk
4. Banquette Seating Area Brimming With Storage
Kelly Harmer, the insanely stylish lifestyle blogger behind, 

Oh So Kel

, created this outstanding banquette seating area in her kitchen so she could convert her dining room into a family room. The nook is brimming with built-in storage solutions!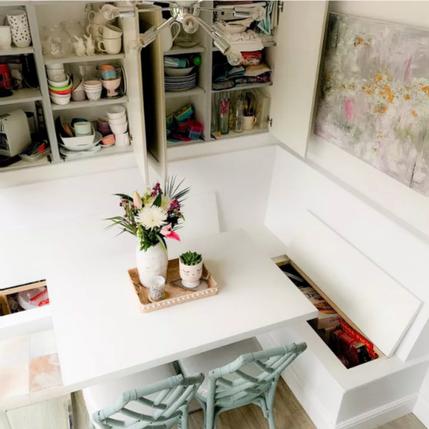 5. Consider Tricking Out Your Staircase With Storage
Put your staircase to work as hidden storage. Here the design team at BUJ+COLÓN Arquitectos did just that with smartly placed cubbies and cabinets. 
kkk
6. Keep Rolling Storage Drawers Under Your Bed
Sometimes complicated problems like the lack of storage space can be solved with a simple solution. Eliminate the need for a bedroom dresser by placing custom rolling drawers under the built-in bed frame.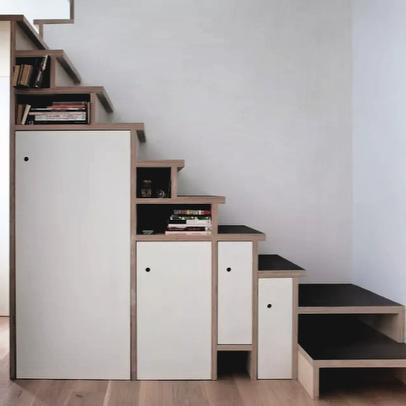 7. Steal This Trick for Hiding a Large Appliance
Large appliances can create visual clutter. In Oh So Kel blogger, Kelly Harmer's kitchen island conceals her washing machine. 
 
By 

Deirdre Sullivan