SOLD! 3 BEDROOM HOME IN POINTE CLAIRE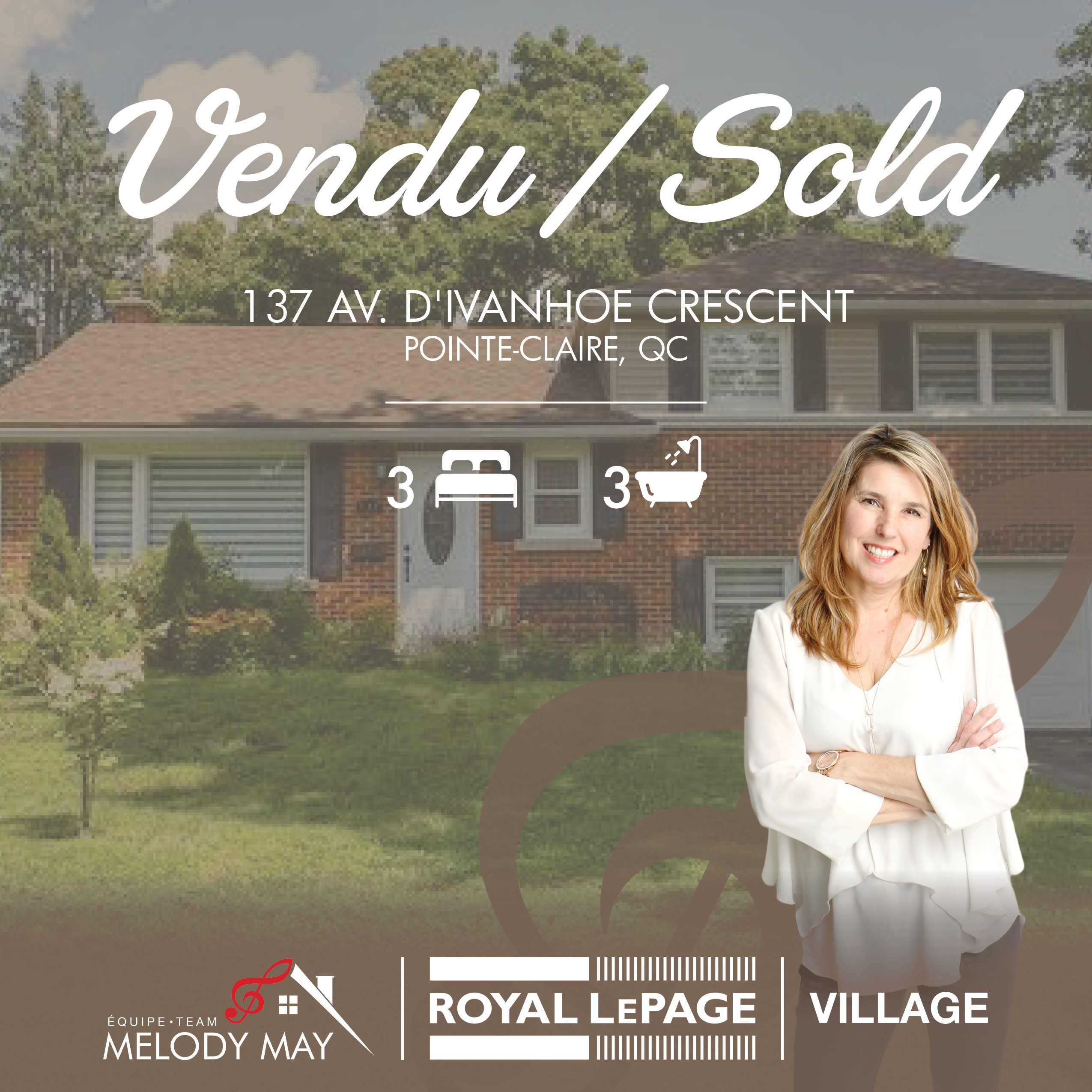 137 Av. d'Ivanhoe Crescent Pointe-Claire, Qc

Congratulations to my sellers; I'm so happy to help you start this next chapter! Here's to your next great adventure!

Are you looking to buy or sell a home in the future? Give me a call;
Melody May | Équipe/Team Melody May - Royal Lepage Village
514 296-0868
melodymay@royallepage.ca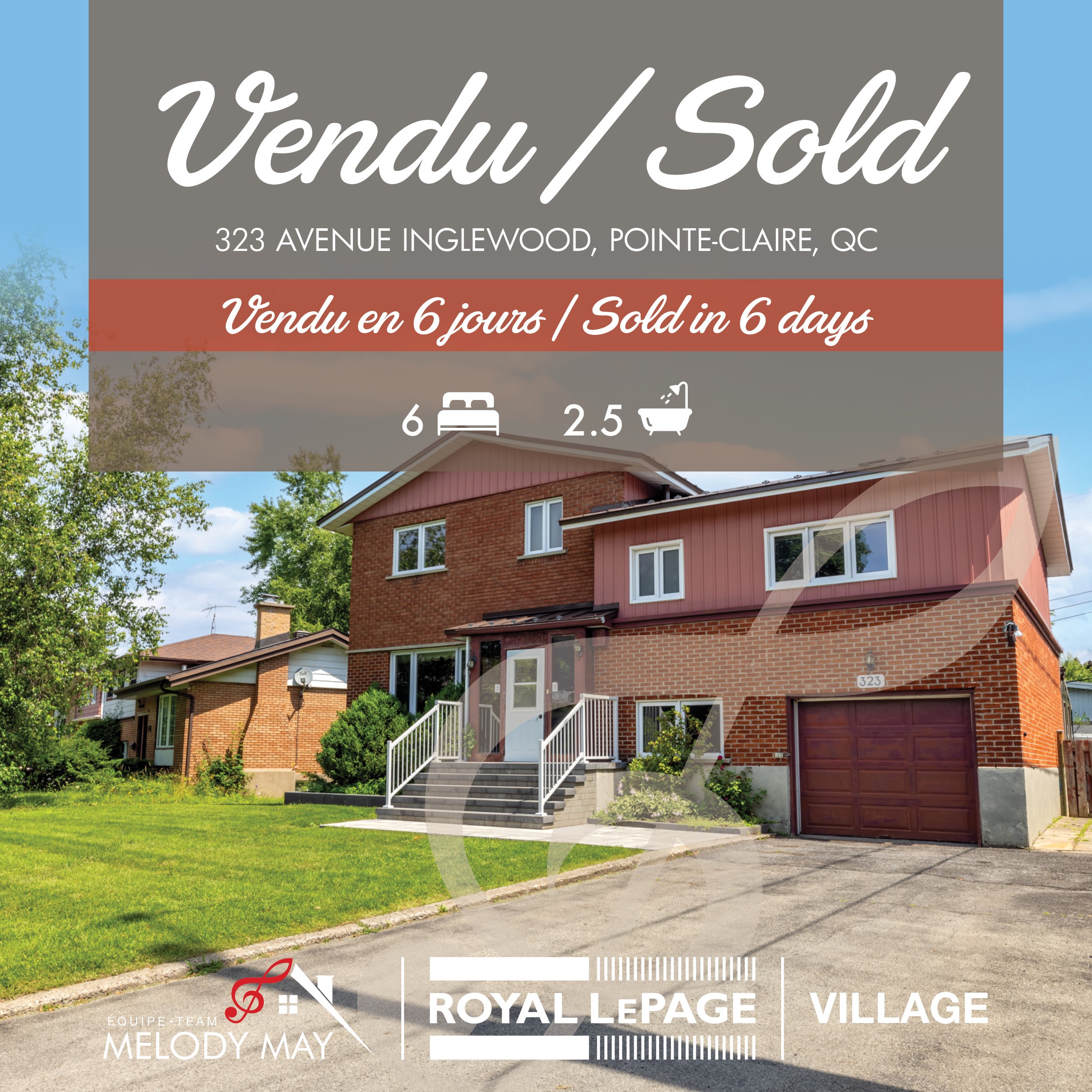 SOLD! IN 6 DAYS!!

Melody May of Royal LePage Village is proud to announce the sale of this 6 bedroom home in Pointe Claire in only 6 days.
Congratulations to the new owners. 

Melody May | Équipe/Team Melody May
melodymay@royallepage.ca
www.melodymay.ca
Royal LePage Village
 
SOLD | Superb condo - Vieux Montreal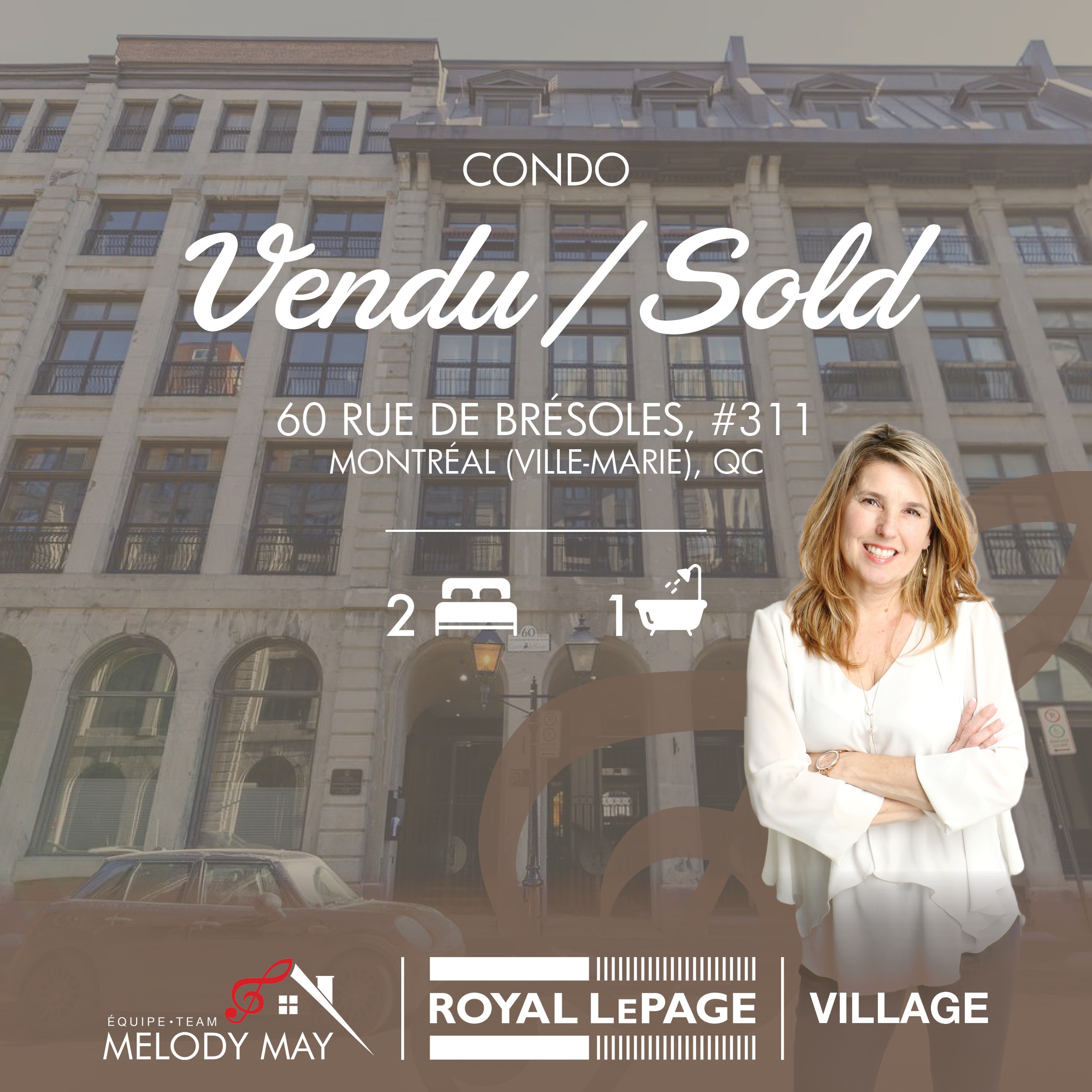 Congratulations to the new homeowners of this beautiful 2-bedroom condo in Old Montreal! We are thrilled that you've found your new home. Wishing you endless joy and wonderful memories in this amazing place!

Équipe/Team Melody May - Royal Lepage Village
melodymay@royallepage.ca
www.melodymay.ca/listings
Royal LePage Village

 
SOLD | 2664 Rue Louis-Veuillot Montréal (Mercier/Hochelaga-Maisonneuve), QC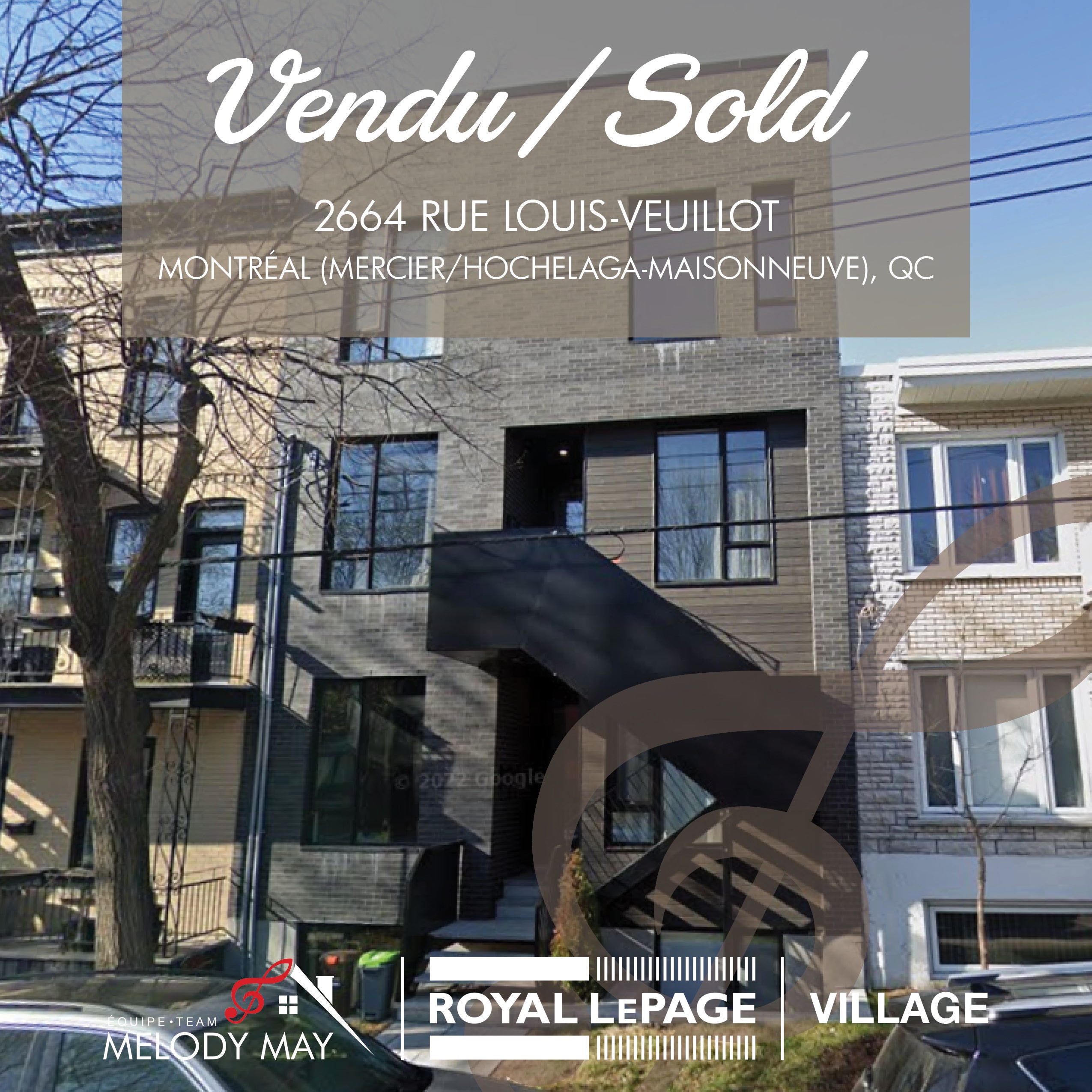 Congratulations to my seller and the new purchasers ! Wishing you years of happiness in your new home ! 


 
Purchased | 3475 Ridgewood apt 202 | Côte-des-Neiges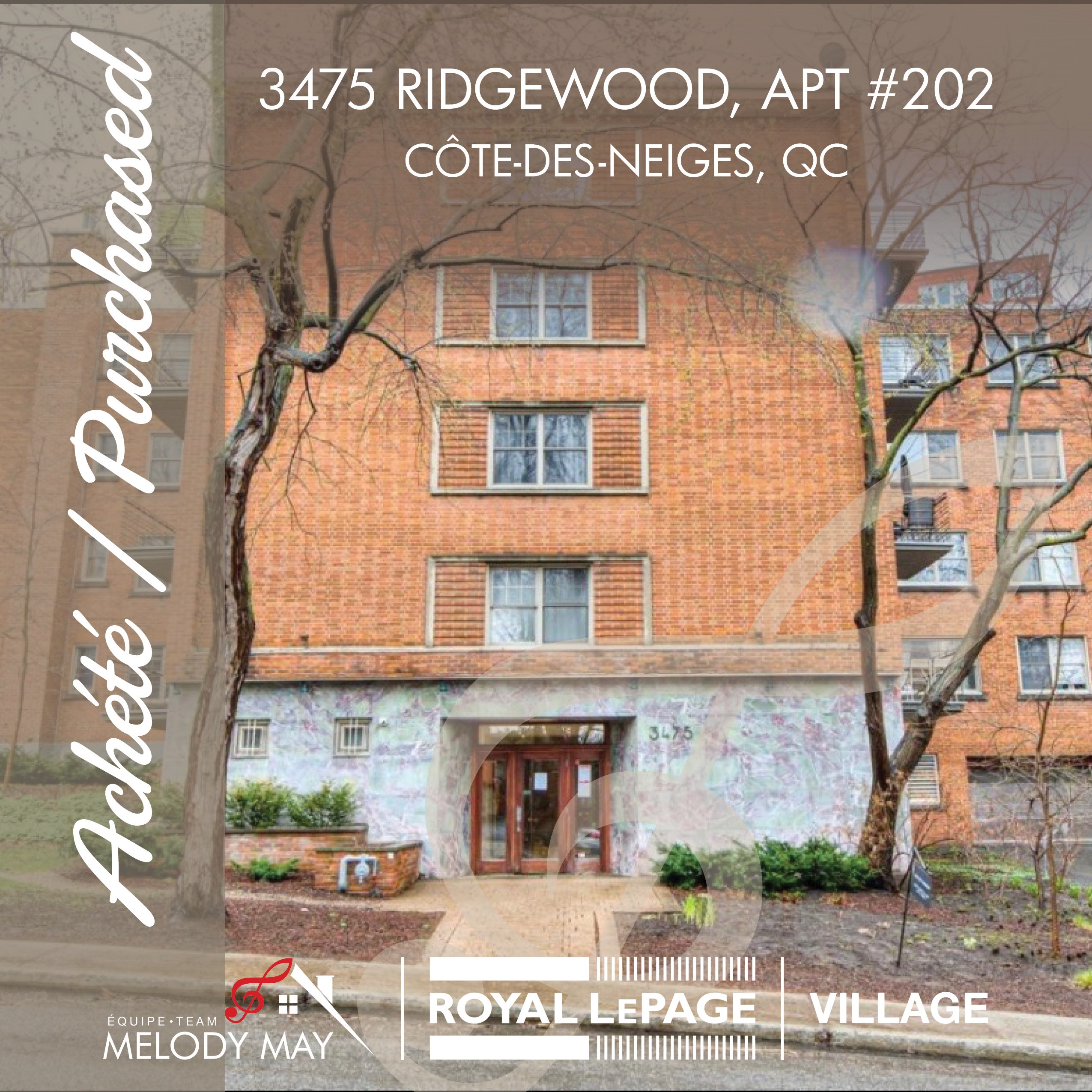 Congratulations on your purchase Elizabeth ! It's been great being on this journey with you and we're very happy for you. All the best ! 

 
SOLD | 405 Rue De La Concorde, Apt. 714 | Montreal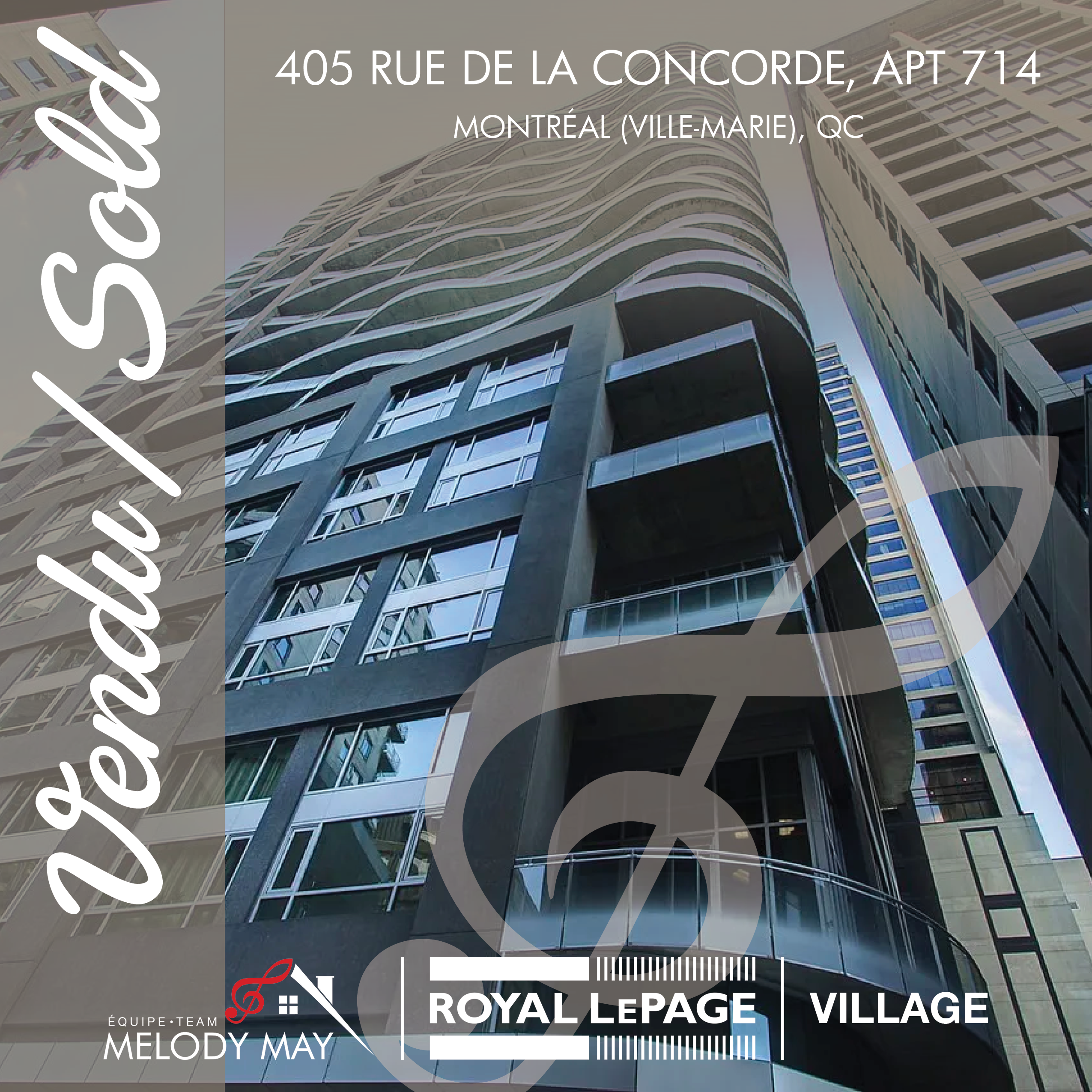 #SOLD 1 bed | 1 bath corner unit condo in the heart of Quartier des Spectacles with proximity to all amenities.
Congratulations to the new owners. For further details on the above and for more properties in the Montreal area, please reach out to me;

Melody May
www.melodymay.ca
 
SOLD | 1860 Boul. René-Lévesque E. #104 Montréal (Ville-Marie), Quebec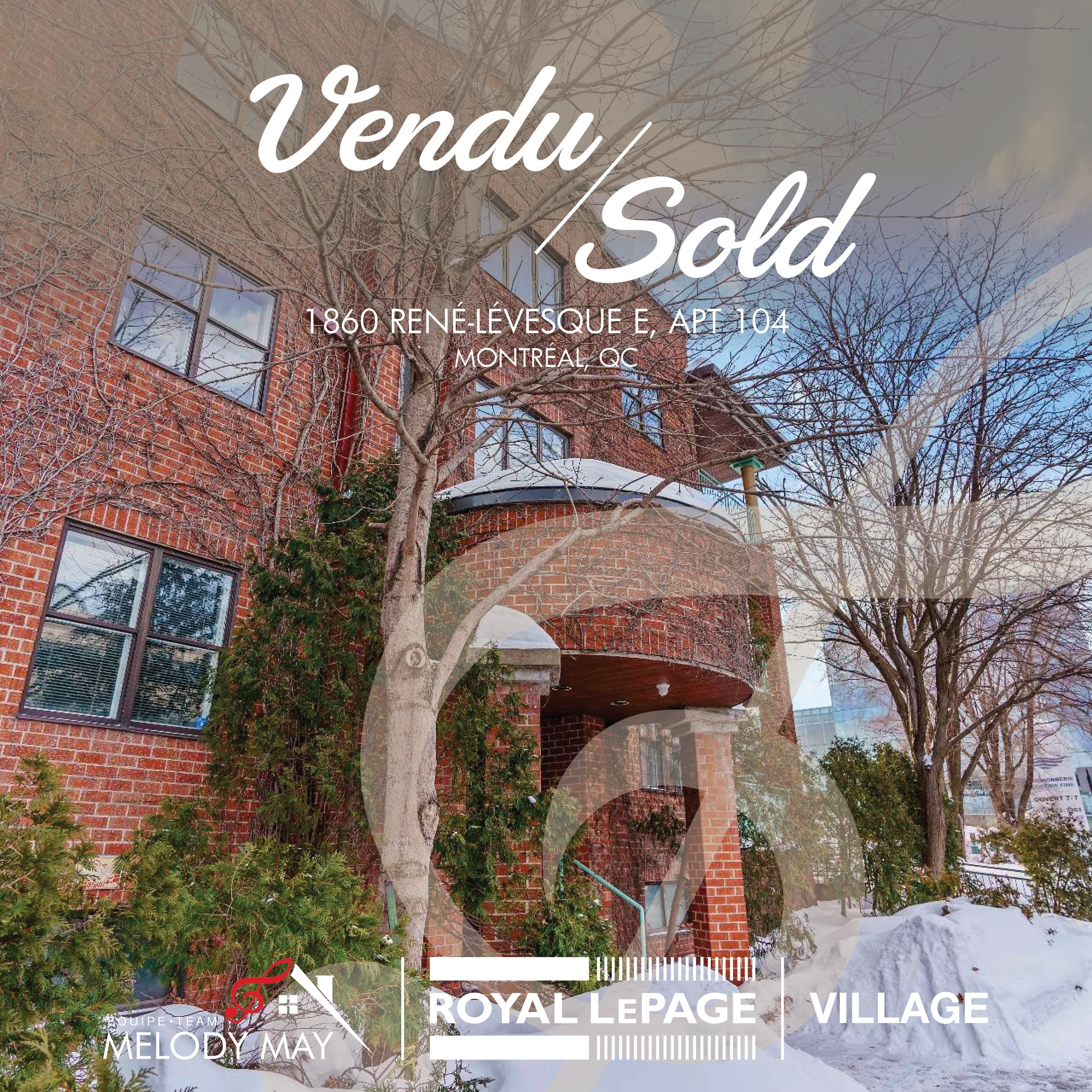 Congratulations Doug on the sale of your Montreal condo. Thank you for your vote of confidence in choosing me to represent your interests , glad to have been of help. 


 
SOLD | CONDO | 1288 Rue Saint Antoine Ouest. Tour Des Canadiens 3, Montreal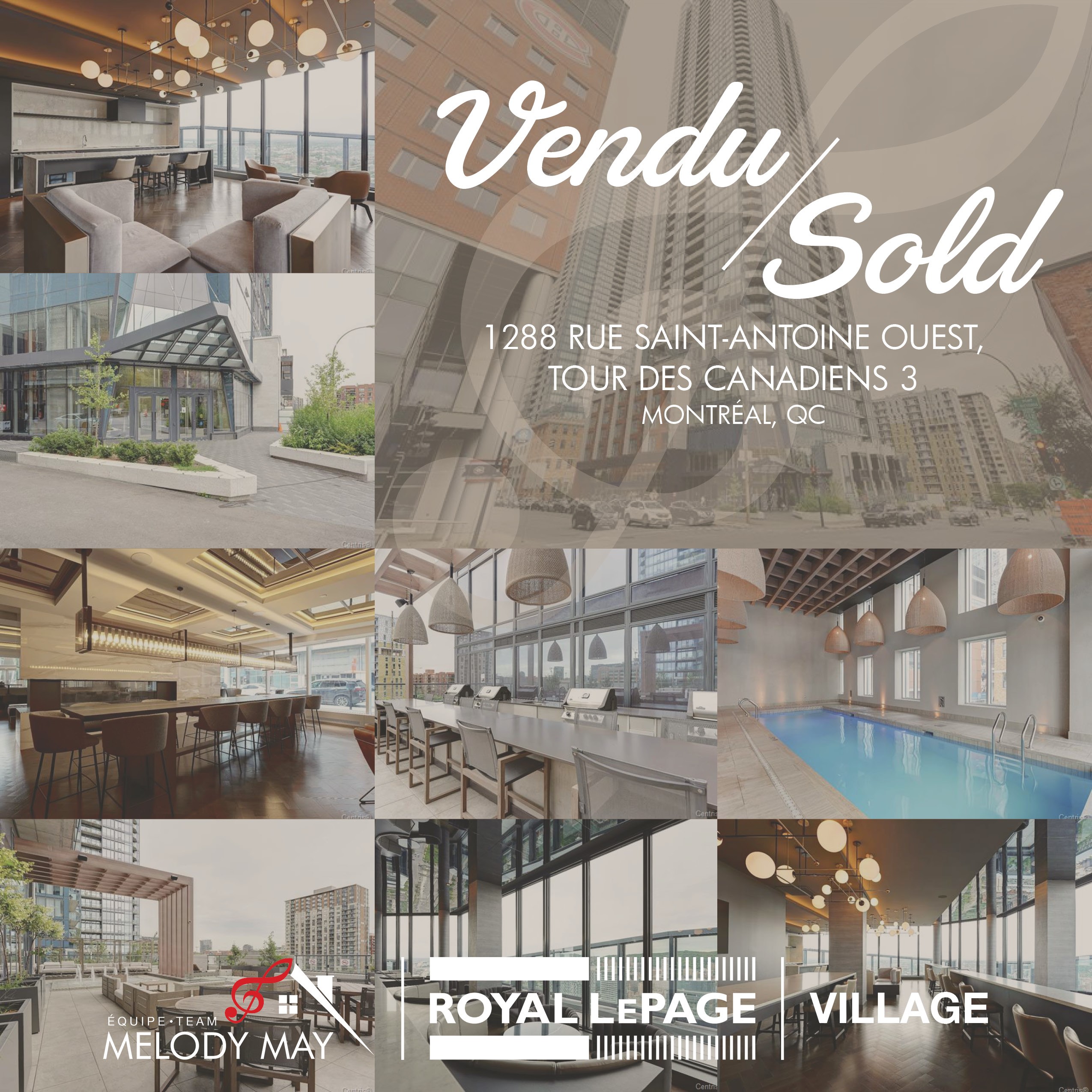 Congratulations Gina, on the purchase of your incredible new high-rise condo in the beautiful Tour des Canadiens 3 in Montreal!
It's been a wonderful journey and fantastic getting to know you. I'm truly overjoyed to be able to help make this happen for you.
Wishing you a ton of fun and happiness in your new life ! Bienvenue a Montréal !

Melody May 
2022 TRANSACTIONS